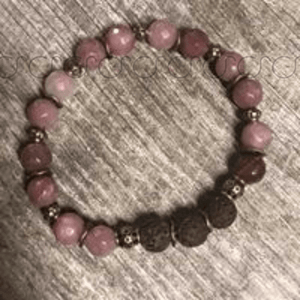 Do you use essential oils? These bracelets make a great statement and allow you to diffuse your oils throughout the day!


Essential oil diffusing bracelet featuring natural, ethically sourced coral or genuine lava stone hand beaded with your choice of gemstones.


 Fits just about any wrist (if you have a large or small wrist, please let me know and I will be glad to customize it for you.)


Just rub a drop or two directly on the porous surface of the coral or lava beads to enjoy the subtle aroma all day.